No matter how old you are, you've probably enjoyed playing video games at one point in your life. Movie lovers have their own home theater, painting crazy lovers have a art studio and gardening enthusiasts have their flower gardens. What kind of room does a gamer need?
Decorating your gaming room will add a certain level of joyfulness as well as seriousness in your room to get your head in the game! Having the right place to play your games is essential for your enjoyment and comfort.Someone think that the game could be played anyweher. But there's one thing missing: an environment. You could easily play on a sofa, but your back will probably punish you for it or you'd get kicked out by a family member.  Your room is a great place to start, but it needs a little boost.
Here are a few tips on how you could create your gaming room.
1.Led Lights
The lighting in a gaming room is crucial. Setting the correct mood for your gaming room is definitely determined by the lighting choices you make. From LED strip lights, to blue accent lighting behind the screens and speakers, you'll be able to create a lounge-like ambience in your room. You can even add lighting under your gaming chairs or side tables. The reason why it's so popular amongst gamers is because it can turn your room from a casual setting to a stimulating one.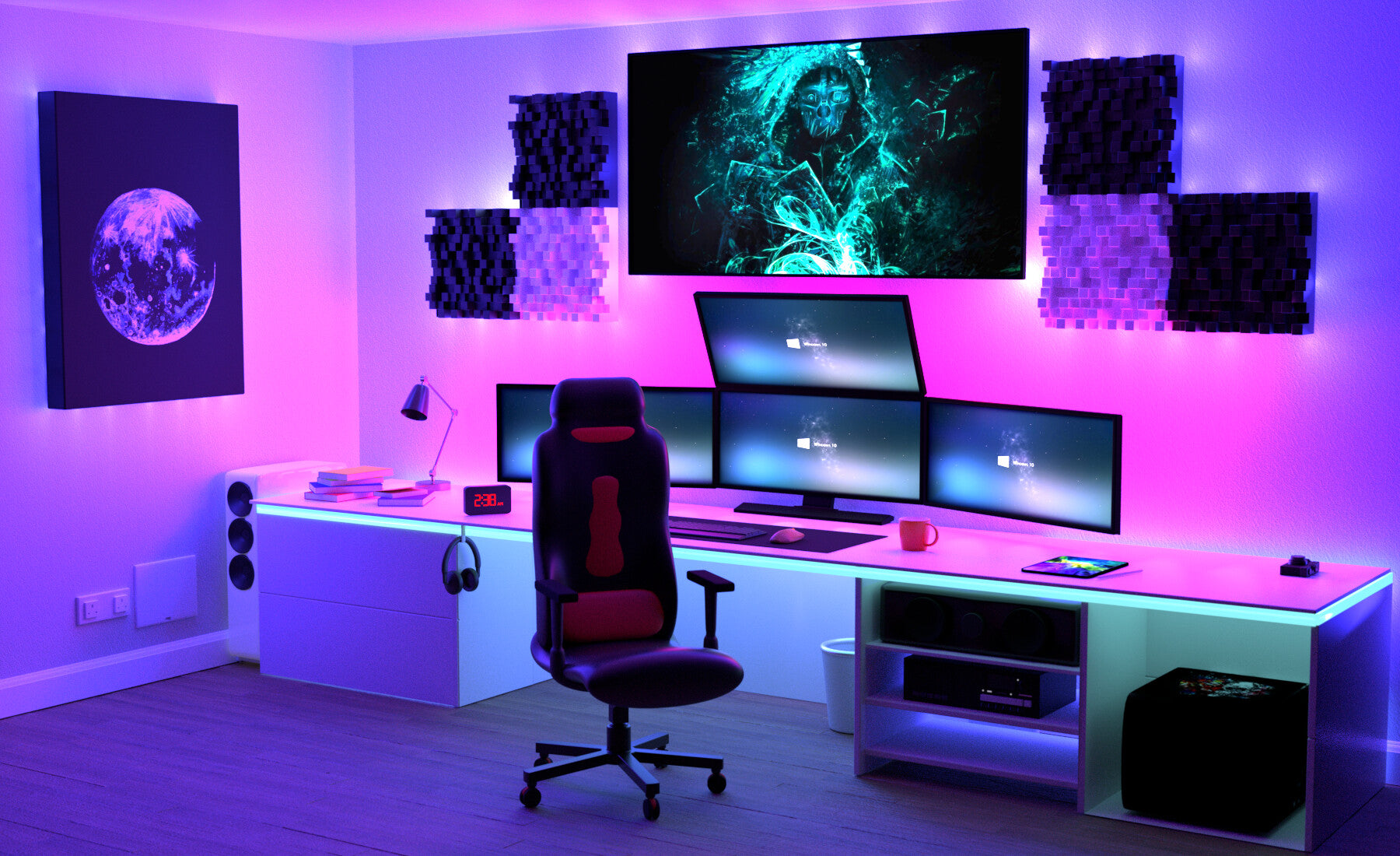 2.Good Speakers
Aside from your eyes, your ears also deserve the best. Thus, you need to have excellent speakers, along with high-quality gaming equipment, to to enhance your sensory experience. Ideally, you should opt for a surround sound system that helps you immerse yourself in the gameplay, but if that is not possible, choose large speakers that offer excellent sound quality for the best results.
3.The Right Furniture
A bean bag is a must in a gaming room. When you're sitting in one position for hours, you might end up with back aches and discomfort. Get rid of that desk chair and treat yourself with a comfortable bean bag. You can use it for other activities such as watching movies, browsing the net on your laptop and more. Consider it a spot for quick naps when your bed seems a little too far. Other pieces that are easy to move around the room, such as foot stools or ottomans are great too!
4.TV
You can't have a gaming room without a decent-sized TV! Opt for a wall-mounted screen or projection if possible, as that will not only free up additional space on your desk or TV cabinet but will also add to the aesthetics of the room.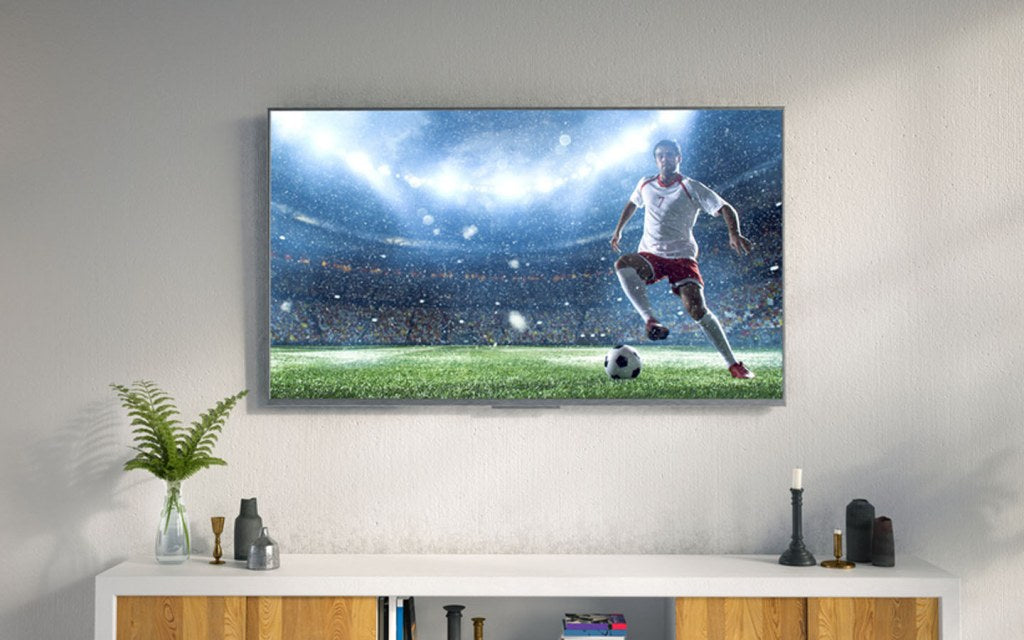 5. Wire Management
Setting up a gaming room means having a lot of gadgets and wires running across the room that can make it look messed up. The last thing you need is a bundle of wires tangled together. This cool feature allows you to wrap up your headphones and let it hang on the side of the bean bag when you're not using it so that they do not spoil the look of the room.
6. Blackout Curtains
You can't be playing video games in a room that gets too much external light. When you're getting direct sunlight through windows, it could saturate the screen which makes it hard to enjoy the game. There's a solution to this: get some blackout curtains. It's affordable, sleek and give you peace of mind, block 100% of sunlight from reaching your room. Since you've probably got some LED lights in your room, this is the only way you'll be able to make those colours stand out!
When it comes to designing your gaming room, don't be afraid to take a completely different route. There are lots of game room designs for inspiration online, but designing your own room - one that precisely fits your unique style and interests - is way more epic.